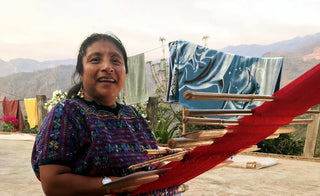 Guatemala Chq'Ul Sauco Washed
COUNTRY: Guatemala
REGION: Todos Santos Cuchumatán, Huehuetenango
FARMER/GROWER: Mauricio and Armando Gomez
VARIETIES: Bourbon, Typica, Pache, Catuai
PROCESSING: Washed
"Chq'ul," pronounced as "CH-KOOL," means "the mountain" in the native Mam language of the Gomez family. The farm is located in the Sierra de los Cuchumatanes and spans 2 hectares. The land receives an annual rainfall of 60-70 inches, and there is a natural water spring on the farm. Armando Gomez's grandfather, Eusebio Gomez, was the original owner of the farm. Armando started working on the farm with his grandfather when he was 23 years old. After Eusebio passed away, Armando's sons took over the farms while Armando continued to work on the land.
In 1995, Armando was finally able to start buying the farm from his uncles and aunts. Today, the entire family is involved in the production of coffee on the land, with Armando's wife and oldest son Mauricio helping to fertilize, plant, pick, and wash the coffee. Mauricio is taking on more responsibilities and bringing a new generation to spearhead the farm. The farm grows bourbon, typica, pache, and catuai varieties up to 1900 meters above sea level under shade trees, including the sauco (elderberry tree) after which this lot is named for.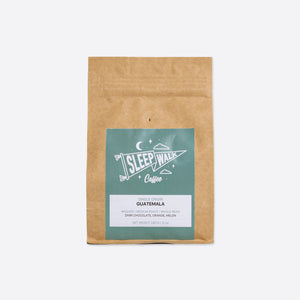 Guatemala Chq'Ul Sauco Washed | Roasted Coffee
Origin: Guatemala
Process: Washed
Tasting notes: Dark chocolate, orange, melon

Grown on a small family farm in the Sierra de los Cuchumatanes, this coffee is vibrant, complex and full of life, yet produces an overall clean cup, as you'd expect from a washed coffee. Notes of melt-in-your-mouth dark chocolate followed by ripe orange. Mellow notes of Chardonnay and melon on the finish. Medium acidity with a juicy mouthfeel. Roasted just north of what we consider a light roast to bring out the complexity, but with careful consideration not to impart any roast-y characteristics on such an exceptional quality crop.